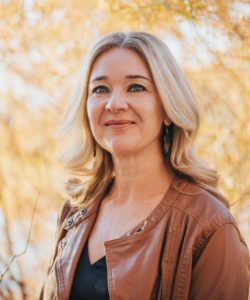 Erin Collins,  LCSW, LISW
(No longer accepting new clients)
Erin Collins is the Owner and Clinical Director of Three Hearts Therapy.  Ms. Collins has a Master's Degree in Clinical Social Work from New Mexico Highland's University and a Bachelor of Science in Psychology from the University of New Mexico.  She is a Licensed Independent Clinical Social Worker, LCSW, and LISW.
Ms. Collins has worked in various therapeutic settings in our community both inpatient and outpatient with children, adolescents, and adults for almost 20 years.  She works with clients 18 and up, primarily in individual practice.  She offers counseling services to people suffering from trauma, anxiety, phobias, depression, other mood disorders, anger management, and substance abuse issues.  In addition, Ms. Collins helps individuals facing life transition and situational stressors, relational issues, parenting concerns, women's issues, and crisis intervention needs.
Ms. Collins has specialized training and is certified to treat Posttraumatic Stress Disorder (PTSD) and symptoms of trauma using Eye Movement Desensitization Reprocessing (EMDR).
Erin Collins opened Three Hearts Therapy 9 years ago pursuing a vision focused on supporting individuals and their families interested in working through past and present issues that are keeping them from living their best lives. Three Hearts Therapy is geared toward creating a treatment vision that is personalized for each person and their unique situation.
---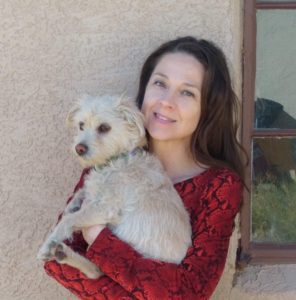 Maria Drake, LCSW
Maria works with clients 18 and up. 
Maria completed a Master's in Social Work at Western Michigan University; in addition, Maria holds a Certification in Holistic Health Care and has a Bachelor's degree from the University of Michigan, Ann Arbor.
Maria has been in therapy practice since 2008.  Maria works with clients seeking support for PTSD, anxiety, depression, mood issues, cognitive therapy, expressive arts therapy, mind-body interventions, and spiritual approaches.
---
Janalee Barnard, LPCC
Janalee works with clients 18 and up.  Unable to accept Medicare.
I am an independently licensed clinical counselor who holds national board certification as well as certification as an EMDR therapist.
The focus of my practice is to work with adults who have experienced trauma, which is affecting their lives today by creating anxiety and other symptoms of PTSD. I provide a safe place to talk about what is going on in your life and the changes you seek, an opportunity to learn tools to manage your anxiety, and the chance to process your trauma using EMDR.
I am result oriented and committed to helping you achieve your goals. If you are ready to do the work to move forward, I would like to help you. (I work with all types of trauma but do give preference to military veterans at this time).
---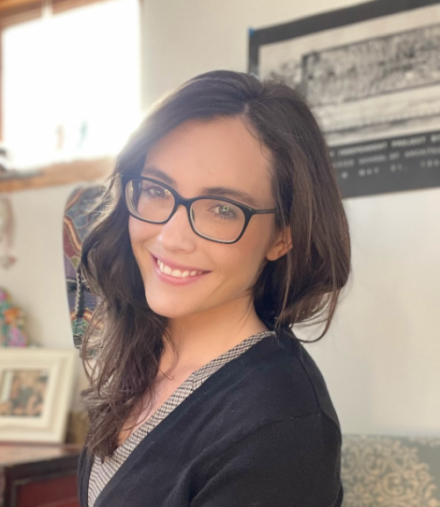 Rory Newlands, Ph.D.
Rory works with clients 12 and up.
After completing her doctorate in clinical psychology at the University of Nevada-Reno Dr. Newlands moved back to her home state of New Mexico. Her clinical expertise pertains to the evidence-based treatment of trauma and trauma related disorders, anxiety disorders, depressive disorders, attachment injury, relationship dysfunction, and relationship distress. Dr. Newlands employs a client centered approach while utilizing cognitive behavioral interventions, such as cognitive behavioral therapy, prolonged exposure therapy, cognitive processing therapy, parenting interventions, and mindfulness-based therapies. Additionally, she has undergone training in Gottman Methods Couples Therapy for the treatment of relationship distress. She has worked with a wide range of clients from varied ages and diverse cultural backgrounds. Outside of work Dr. Newlands enjoys spending time in nature, traveling, and curling up with a good book.
---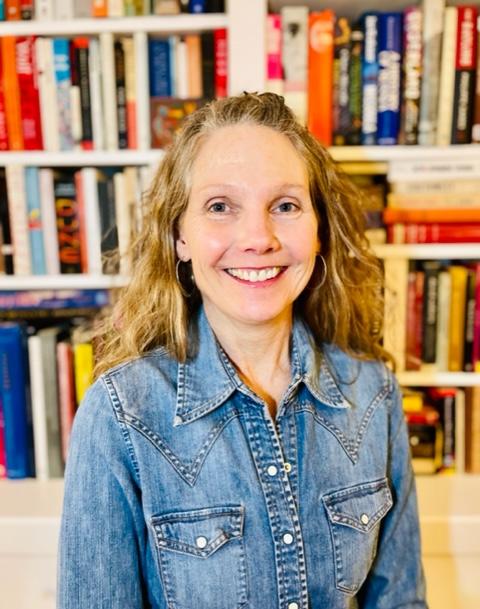 Julia R. Keleher
Julia works with clients 18 and up.  Unable to accept Medicare.
Julia earned a Bachelor of Arts in Liberal Studies from Loyola Marymount University and a Master of Arts in Counselor Education from the University of New Mexico.  As a National Certified Counselor and an EMDR trained therapist, Julia works with adults experiencing symptoms of depression, anxiety, and trauma.  She employs a client-centered approach including mindfulness training and cognitive behavior therapy, creating a trusting and non-judgmental therapeutic space for clients to heal and learn coping strategies in order to experience positive outcomes. Julia will join you on your journey to growth and change.