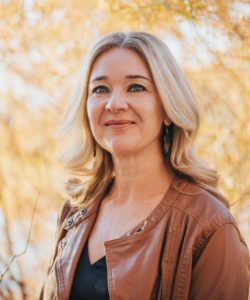 Erin Collins,  LCSW, LISW
(No longer accepting new clients)
Erin Collins is the Owner and Clinical Director of Three Hearts Therapy.  Ms. Collins has a Master's Degree in Clinical Social Work from New Mexico Highland's University and a Bachelor of Science in Psychology from the University of New Mexico.  She is a Licensed Independent Clinical Social Worker, LCSW, and LISW.
Ms. Collins has worked in various therapeutic settings in our community both inpatient and outpatient with children, adolescents, and adults for almost 20 years.  She works with clients 18 and up, primarily in individual practice.  She offers counseling services to people suffering from trauma, anxiety, phobias, depression, other mood disorders, anger management, and substance abuse issues.  In addition, Ms. Collins helps individuals facing life transition and situational stressors, relational issues, parenting concerns, women's issues, and crisis intervention needs.
Ms. Collins has specialized training and is certified to treat Posttraumatic Stress Disorder (PTSD) and symptoms of trauma using Eye Movement Desensitization Reprocessing (EMDR).
Erin Collins opened Three Hearts Therapy 9 years ago pursuing a vision focused on supporting individuals and their families interested in working through past and present issues that are keeping them from living their best lives. Three Hearts Therapy is geared toward creating a treatment vision that is personalized for each person and their unique situation.
---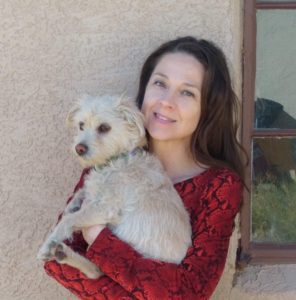 Maria Drake, LCSW
Maria works with clients 18 and up. 
Maria completed a Master's in Social Work at Western Michigan University; in addition, Maria holds a Certification in Holistic Health Care and has a Bachelor's degree from the University of Michigan, Ann Arbor.
Maria has been in therapy practice since 2008.  Maria works with clients seeking support for PTSD, anxiety, depression, mood issues, cognitive therapy, expressive arts therapy, mind-body interventions, and spiritual approaches.
---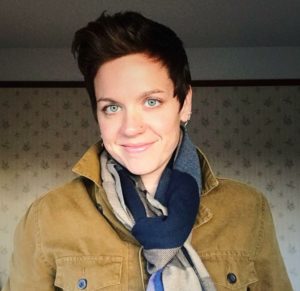 Jasper McKay, LCSW
Jasper works with clients 15 and up. 
Jasper is a licensed clinical Social Worker, with a focus on individual empowerment and social justice. Jasper believes in a solutions-centered approach to therapy that honors the wisdom of the individual while working to overcome maladaptive behavioral patterns. With an awareness of the impacts of multi-generational trauma, Jasper helps clients to recover from the shame and attachment wounds that often underlie anxiety and depression by witnessing individual strengths and capacities for resilience. Jasper encourages clients to participate in developing custom treatment plans that acknowledge both their immediate needs and long-term goals.
Jasper has experience working with a diverse spectrum of clients, from adolescence through late adulthood, and is committed to providing a safe space for clients who identify as queer, transgender, and questioning. Jasper has experience working with families of myriad cultural backgrounds and compositions and would be honored to join you on your wellness journey. 
---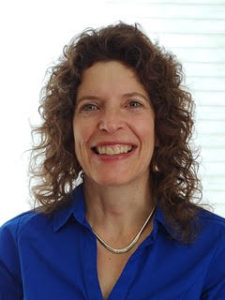 Janalee Barnard, LPCC
Janalee works with clients 18 and up.  Unable to accept Medicare.
A National Board Certified-Counselor (NCC) and native New Mexican, Janalee received her bachelor's degree in Education from Oglethorpe University in Atlanta and two graduate degrees in Counseling, one from Georgia State University and one from the University of Georgia. In addition to holding independent professional clinical counseling licensure (LPCC), she received specialized training to provide EMDR (eye movement desensitization reprocessing) and also went on to complete additional requirements to become a Certified EMDR Therapist and is a member of the EMDR International Associaton (EMDRIA). Janalee works with adults who have anxiety, trauma, PTSD, grief, loss, and depression and who are motivated to make the changes they seek. In addition to using EMDR, she utilizes Cognitive Behavioral Therapy (CBT) and Solution-Focused Therapy to help you discover/rediscover your strengths to move forward. Janalee will provide a safe space to talk about your current concerns as well as your goals. LGBTQ clients welcome! 
---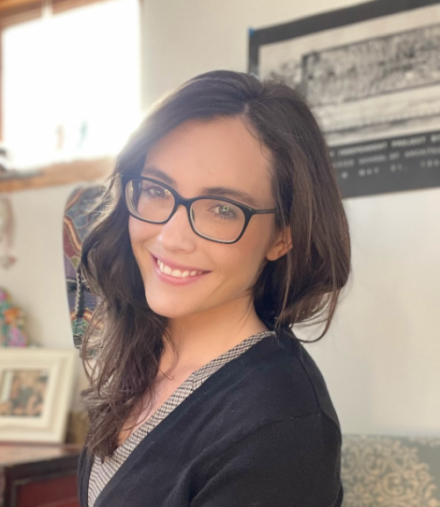 Rory Newlands, Ph.D.
Rory works with clients 12 and up.
After completing her doctorate in clinical psychology at the University of Nevada-Reno Dr. Newlands moved back to her home state of New Mexico. Her clinical expertise pertains to the evidence-based treatment of trauma and trauma related disorders, anxiety disorders, depressive disorders, attachment injury, relationship dysfunction, and relationship distress. Dr. Newlands employs a client centered approach while utilizing cognitive behavioral interventions, such as cognitive behavioral therapy, prolonged exposure therapy, cognitive processing therapy, parenting interventions, and mindfulness-based therapies. Additionally, she has undergone training in Gottman Methods Couples Therapy for the treatment of relationship distress. She has worked with a wide range of clients from varied ages and diverse cultural backgrounds. Outside of work Dr. Newlands enjoys spending time in nature, traveling, and curling up with a good book.